Helping New Zealand businesses to grow with more confidence and less drama.
Scaling Up is an internationally proven growth system that has helped thousands of companies worldwide transform their business to deliver exceptional results.
New Zealand is a dynamic, innovative market with its own unique set of challenges. RGM Consulting are experts at applying the Scaling Up approach to the NZ context. We bring the comprehensive set of Scaling Up IP and tools to life for New Zealand companies. Our goal is simple – to add material enterprise value to mid-market NZ businesses.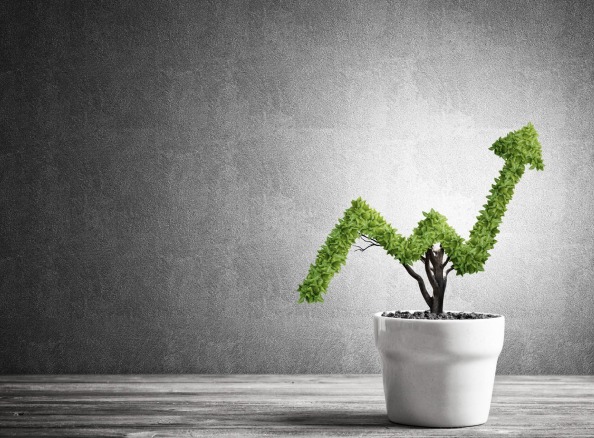 Why Choose Scaling Up for Your Business?
Mid market companies (typically $10M – $100M) are crucially important to the New Zealand economy. There's an abundance of resources and infrastructure to help start-ups and big companies, but there's very little to help these mid-market companies.
The owners and leaders of these companies should have the same access to the tools, frameworks, and practices used by the best companies in the world. That's where we come in. We use proven tools and best practise, which have helped thousands of companies to grow faster, with more profit, and less effort.
The 4 Decisions every business leader must get right
Are you working for your business, or is it working for you? How can you get out of the cycle of exhaustion and burnout that often seems to go hand in hand with growing a company?
The Scaling Up methodology provides a framework to help nail the four decisions every business leader must nail to get to the next level of growth.
People Decisions
If you could choose right now, would you enthusiastically re-hire everyone on your team?
What proportion of your team are actively engaged, and contributing to the growth of the business?
Is the team aligned and passionate around a clear purpose?
Is everyone clear on what they are accountable for?
People challenges directly impact your happiness at work, and can either be a source of energy or an emotional drain. Unresolved people issues can consume an enormous amount of energy, and make it difficult to focus on the other three main decisions. We'll use our tools to work with you to ensure you have the right people doing the right things, with clear accountabilities.
Strategy Decisions
Can you state your firm's strategy? Is it driving sustainable growth?
Can you articulate your company's strategy simply?
Can all members of your team do the same?
Is your strategy providing the sustainable revenue growth that you'd like?
Strategy is all about choice; choosing what not to do is as important as choosing what you will do. We'll work with you to embed tools and best practice from thought leaders like Jim Collins, Michael Porter, and Verne Harnish, to craft a marketing dominating strategy, that truly differentiates you from your competition.

Execution Decisions
Are all processes running without drama, and driving industry-leading profitability?
Is your profit growth lagging behind revenue growth?
Are your internal processes running smoothly, without drama? Or do you rely on "heroic" staff members working long hours to keep the wheels from falling off?
If your team were asked "what's the most important thing our business must achieve this quarter or year", would they all have the same answer?
Strategy without disciplined execution is just wishful thinking. Often, poor execution shows up when profits growth lags behind revenue growth.
We'll help you to implement the execution disciplines and structures to bring your strategy to life. We'll work with you to establish priorities, metrics, alignment and accountability across the team. We'll use the Rockefeller Habits framework to imbed the execution routines that will set you free to focus on market facing activities.
Cash Decisions
Do you have consistent sources of cash, preferably generated internally, to fuel your growth?
Do you understand which are the most effective levers to pull to improve profit and cash, in your business?
Can you describe and measure your company's Cash Conversion Cycle?
Growth sucks cash, and many seemingly successful companies have "grown themselves broke". We'll use our tools to analyse your profit and cash levels, and understand which are the most effective levers to improve your business performance. We'll work with you to lay out a plan to optimise profit, cash, and value.
Read the Award Winning Book: Scaling Up – Rockefeller Habits 2.0 By Verne Harnish
Our business coaching builds on Verne Harnish's legendary Scaling Up and Rockefeller Habits frameworks. Read the Award Winning book: Scaling Up – Rockefeller Habits 2.0.
buy the book on amazon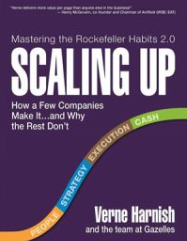 How do I get started?

Step 1
Contact me and book a meeting.

Step 2
We'll discuss you situation and how we can help.
Step 3
Together with your leadership team we'll create a market-dominating strategy and execution plan, then we'll work together to deliver it.